Diane has such an amazing peaceful way about her that truly helps her clients to relax and be present. I find it fascinating to see how Diane can reach spirits that are in need of connecting with you and perhaps begin a new journey of healing together. At no time was I uncomfortable or unsure of the reason I wanted to be with Diane. I feel blessed to have found such a loving and safe way to take my spiritual healing with loved ones who have passed allowing for the unfinished business to be dealt with to help bring closer in your heart.
Maureen P ~
who wishes to have her last name withheld.
---
When I came to you, Diane I was panicked about my current situation. Scared, torn, tormented and paralyzed by indecision. I am coming away with a sense of peace, new hope for the future and somewhat feeling that my very indecision was my decision. That's fine for now and if I do decide differently in the future, that too will be fine. I am starting a new job and I am pretty sure that I want to continue with my business. More than that, we cleared out a lot of old stuff I am feeling okay right now so it's hard to tell, but I believe that even when I reach my low (which I will) that old stuff will not rear its ugly head. I am worthy! Thank you with all my heart.
Liz, who chooses Anonymous as her last name.
---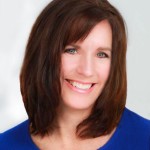 "I have always had a very special and close relationship with my grandmother. So, when she passed six years ago, so too did one of my closest relationships. I was given the chance to reconnect with my grandmother through Diane's special and nurturing gift. While I approached this opportunity with some mild trepidation, Diane's warmth, support and continuous reassurance both before and during my conversation with my grandmother's spirit enabled me to have a truly fulfilling and comforting experience."
Tara Gilvar ~ Founder: Believe Inspire Grow
---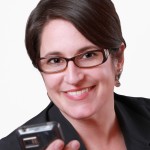 "I had been toiling with a rebranding/re-focusing of my business for weeks; Diane was amazingly able to guide me to clarity in just about an hour! Not only was she able to intuitively tap right into the root of my struggles, she provided clear and concise action steps for me to follow to get straight to the solutions we identified. Her quick and direct insights spared me countless more hours in the fog. Now I am clear to sail our charted course!"
Adrienne Baumann ~ Founder:  508 Marketing
---
You have given me tools that work just for me and my personality/heart and mind.  I have not yet come to know anyone like you.  I am grateful to say you have helped me get from a dark place in my life to a very clear and bright state.
Maritza Avalos
---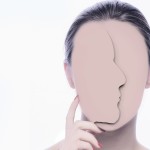 "Diane Marie Ford delivers extraordinary messages. She is a natural coach and in her zone of genius when counseling.  She facilitates boldly and respectfully holds the space for not only you, but the spirit or spirits that come through to speak.
Unlike any other spirit communicator I've encountered, Diane co-counsels; inviting input and conversation between you and those 'on the other side'.
Allowing Diane to bring through many guides so I can create my spiritual success team has helped me to move forward, seek guidance and heal old wounds in a holding and loving atmosphere.
The most amazing breakthrough was my grandfather's entry into this circle of support. What she orchestrated between me and my grandfather, who passed on when I was 18, back in the 70's, is nothing short of miraculous. He had been the perpetrator of repeated incestuous molestation when I was a child.
It was never spoken of by me to anyone in my family, and by the time I came of age to understand what had transpired, he was long gone. I needed to heal in order to move on. He reluctantly came through in a session with Diane, full of shame and remorse. Diane provided a safe enough atmosphere for him to unmask, voicing his sorrow and regret.
The miracle is that, through conversation and Diane's skillful co-counseling, both I and my grandfather rekindled our relationship, and continue to support each other in moving through healing our respective scars.  Imagine… to actually facilitate healing to all parties involved. There is no longer a huge elephant in the room when I am in communication with any of my loved ones who have passed on. The air is clear and we all free to evolve and grow and support and love one another. Thank you from the bottom of my heart and the top of the world beyond.
You are in safe, nurturing, wise and adept hands with Diane. I cannot recommend her expertise and integrity highly enough."
Anonymous
---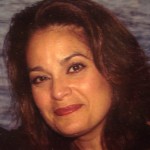 "While I've only worked with Diane for a short time, the results I've realized are huge!
She's the real deal!  In just a few weeks of working with her, I received a huge bonus ($$$) that I hadn't even expected!!  An authentic intuitive master, Diane is a powerful spiritual being.  She's helped me re-connect with people who were profoundly important in my life and understand how they continue to provide love and support for me, even though they have already passed on.
With Diane's guidance, I've released old beliefs that prohibited my growth; they got in my way even though I wasn't consciously aware of the hold they had on me.  As a result, a huge shift has taken place and I am a new, stronger, more confident person, excitedly looking forward!  I will always be grateful for having Diane in my life.  These results can be yours as well, for you each deserve it.  Don't waste another moment – contact Diane NOW!"
Dr. Lily Benavides ~ San Francisco, California
---
Do You Like What You Are Reading? Sign Up for my Newsletter!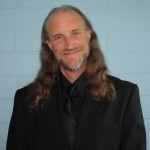 "Everyone, whether they are aware of it or not is at the affect of some blockage, whether it be childhood related, family of origin, early societal imprint, past life, or relational with spouse, partner, or professional and career experiences.
The opportunities for us to grow, heal and have a more full on dynamic, healthy and successful life come from first identifying these blockages, and in the process of identifying and naming them start to move from the affect healing or transform them into supportive or healthy aspects so that they no longer hold us back.
Diane Marie Ford's amazing intuitive and transformative work quickly helps identify these blockages, melt them and reform them into supportive experiential teachings so that, quite simply, life, career, relationships and much more becomes instantly BETTER!"
Peter Klein, Founder and CEO Empower Your Brilliance
---
Diane has exceptional counseling skills. In my personal experience, over the years, she has consistently related and coached with careful attention and patience. She gathers and responds to information and questions with a high level of what I would call graceful skill.  She is a practitioner of great wisdom whose council I have found to be invaluable.
C.B.  Healing Arts Practitioner & Contemplative Musician
---
After completing a six month program with Diane I can say I definitely feel more sure of myself – trusting my instincts more, knowing that I am capable. I am experiencing better self-esteem and allowing myself to trust my judgment. Diane has a very good way of getting right to the core of things not allowing too much dancing around issues, but not forcing either.
Brenda Cobb ~ Middleborough
---
I am now able to relax and see the good in a situation not only the negative. Much happier now. Tangible results include a change in life style and relationship. I have an equal partner and now am able to connect on an adult level. Diane is very spiritual and sensitive. She makes a person dig down deep and find the answer. I am a better person now that I have met her.
Debra Chasse ~ Acushnet 
---
The positive changes I have noticed since starting my program six months ago is that I feel more at peace.  I listen more.  I see t he total situation, not the negative. I am not so critical of myself. I learned I am my own worst enemy and I am responsible for my own happiness. I feel I am a happier person. I am learning to use the tools I have learned in session to make my life more fulfilling. Diane rocks! She has made me a better person. She has helped me cope with difficulties in my life.
Donna Stanton ~ Acushnet
---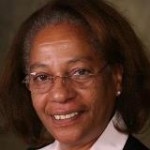 "Working with Diane at Listen to Thyself has reconnected me with my Emotion Quotient that is too often lost in business professionals.  Diane brings her Human Resources expertise as part of her guidance in knowing one's self and the gifts we possess.  Thank you, Diane, for helping me connect the heart to the business."
Ellen J. Harris, CEO & Founder Business-Accelerated