As a rebellious young adult of the 60′s I pushed boundaries, questioned authority and experimented with drugs and alcohol. Wise in the ways of testing my own limits and the limits of those around me – I was quick to learn my strengths and weaknesses. Street smart sense and witty intuition were my allies and taught me how to become savvy in the ways of the world at a young age.
---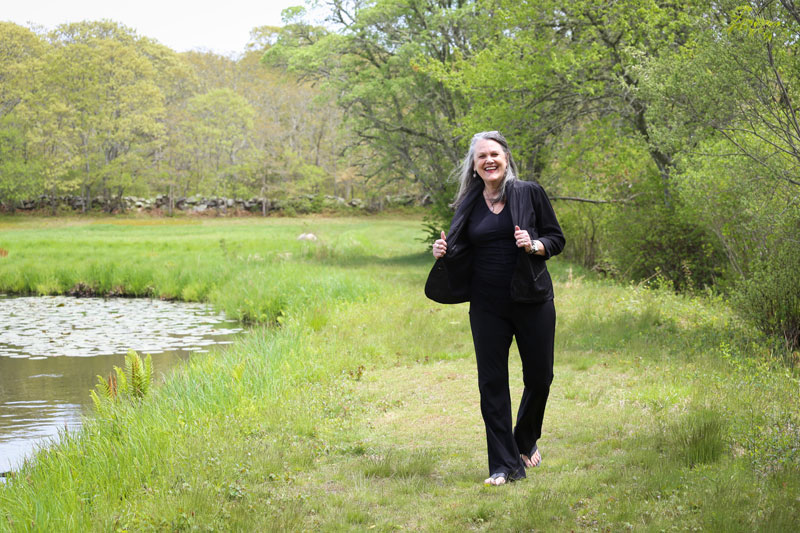 Tussles with my own demons which nearly brought me to the brink of self-destruction and ruins, were actually a blessing in disguise. I realized the value of surrendering and stepping out of my own way, despite ego's resistance to the contrary. I consider myself a 'walking-miracle' as I celebrated 24 years of sobriety on January 13, 2016.  My sobriety continues to serve as reinforcement to the power of positive belief, faith and a more loving frame of mind.
Coupled with the gift of sobriety is freedom from keeping secrets and telling lies. Such freedom is priceless.  My mission is to help you free yourself from such bondage, while learning how to become the best damn version of who you are!
As a Spirit Communicator I co-counsel with spirit to discover, excavate and heal the deeply ingrained multi-generational beliefs which no longer serve your highest and best.  Together we connect you with your wise self; the wisdom, power and passion of your ancestors and guide you to leverage your lineage so that you may emerge free from bondage in all realms.
My clients benefit from a unique blend of corporate savvy insight and education (having served over two decades in the corporate arena, holding positions as Human Resources Director to Manager of Training & Education) and spirit strong holistic and multi-dimensional training and personal development.
Fostering clear communication and striking a balance has always been a strong suit, as well as my natural ability to provoke thought, fully listen to and clearly see and offer all sides of an issue, while  facilitating the creation of positive change.
Listening to my soul's calling, I left the corporate world in 2003 and co-founded Listen To Thyself, a holistic collaborative, while attending the Institute for Integrative Nutrition.  My health and wellness practice took on a life of its own when spirits began presenting themselves in sessions. Because connecting with other energies and forms appeared to be effortless for me, – I denied their existence, ("it was too easy…it must not be real") until their voices and messages became too prominent to ignore.
My spirit companions, those who desperately want to connect, found this behavior to be totally unacceptable. They continued to knock and knock upon my door until one day I decided to answer. I began to bring through my client's ancestors and loved ones with the intention of helping my clients understand their 'roots', strengthen their life force and reclaim power. In doing so, I have come to realize we provide the spirits an opportunity to share their love, wisdom and insight from the afterlife.

My holistic practice now encompasses a unique blend of health and nutritional counseling, life coaching and powerful spiritual guidance. Passionate about and committed to co-counseling with spirit, I help you access your ancestral assets, connect the dots and manifest your true wealth.
Diane is the Founder & CEO of Listen To Thyself a 2004, a graduate of the Institute for Integrative Nutrition, Board Certified Holistic Health Counselor; accredited with the American Association of Drugless Practitioners (AADP), Certified Reiki II Practitioner, Certified Money Breakthrough Method Coach®, writer, inspirational speaker and lover of all God's creatures, great and small.  She is a columnist with the Free Bird Times, has written articles for several magazines including Aspire, South Shore and Cape Cod Metaphysics and Lean Toward Happy.