Spirit Readings or Conversations with Spirit
Is there a part of you longing to be expressed yet you don't know how to breakthrough and make the connection? Do you wish you had your favorite 'go-to' person who is now on the 'other side' to touch base with and work through your pain and confusion?
You may do so now and I will guide you through the process.
My method of communicating with those in the Spirit Realm is more of a conversation, than a reading.
I serve as a conduit, a messenger, a medium, if you will, between those in spirit and you.
Conversations with Spirit / 'Spirit Reading' │ 90 Minute Session $215* │ 60 Minute Session $165* │ Bring a Friend 90 Minute Session $250*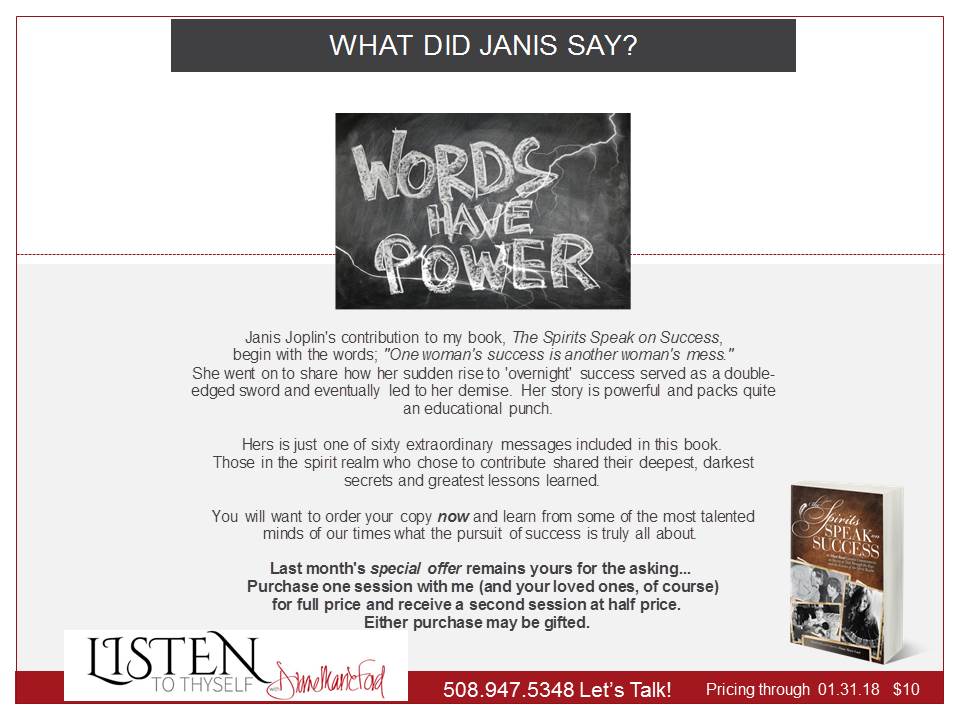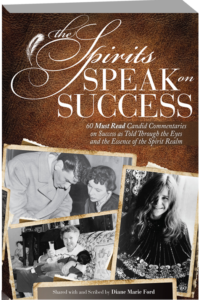 "Diane Marie Ford's The Spirits Speak on Success never stops giving.
This sensory rich deeply moving collaboration with spirits is astonishing, down-to-earth, and uniquely insightful.
If you have ever wondered about the meaning of success, you'll not find a more diverse and thought-provoking gathering  of ideas and perspectives from the 'afterlife', the experts on the topic from beginning to end, literally."
If you are considering connecting with a loved one in spirit and you are…
Ready to trust the process.
Open to participating in the conversation.
Seeking answers to long sought after questions.
Willing and ready to connect with those in the afterlife.
Curious about your ancestors and the impact they have made on your life.
Then – it is time to make the connection.
Sessions prove to be extremely insightful and healing.
Or CALL me at 508.947.5348 to schedule today.
A 50% non-refundable deposit will be required when your appointment is scheduled.
A 48 hour notice is required should you need to reschedule.
Your deposit will be applied to your rescheduled session.
(*Pricing reflects in-person service.)